Where is it?

Did you notice that your D2L menu just got bigger? It's because we now have the Attendance tool. Look for it at the top left corner of the screenshot in Figure 1, between Course Home and Classlist.
What does it do?
Remember the "good old" paper attendance roster?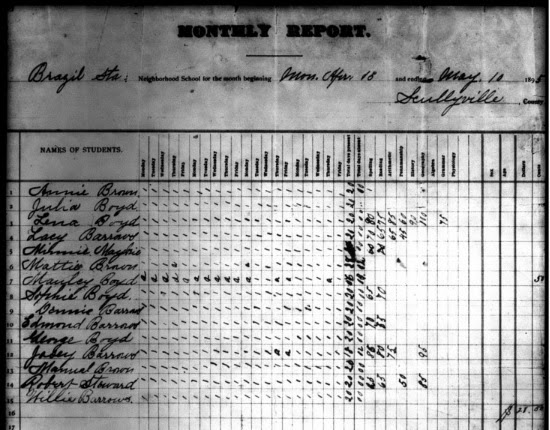 I still have a vivid memory of my first grade teacher, Mrs. Mehedinti, walking in the classroom with a 15″x13″ roster book much like the one depicted in Figure 2. She'd sit down at the teacher's desk, open the roster, and call out names one by one. I always had to wait for a long time since my maiden name started with a "P" 😉
The new attendance tool offered by D2L is the updated, digital version of that roster or "register," as D2L calls it. It lets you:
decide what to put in the register columns (e.g., the weeks of the semester, mandatory chat sessions, specific activities such as a debate, etc.)
define the attendance scheme or how attendance is captured (i.e., select the students, identify the sessions, and determine that attendance statuses you wish to use — present, absent, late, excused absent, etc.)
link attendance to the gradebook.
How do I learn more about the D2L Attendance tool?
For more details on the capability of this tool, please contact Randle Berlin and/or visit the D2L Resource page.
Related Topics
---
What is GRU's attendance policy?
The GRU Attendance Policy, which is available at http://www.augusta.edu/compliance/policyinfo/ essentially states that students are expected to punctually attend all classes from the first to the last day of the term, that you (the faculty member) will monitor both attendance and participation, and that there are academic penalties for excessive absenteeism. For more details, please see the policy itself.
How does attendance differ from participation?
Attendance refers to regularly attending class (for face-to-face classes) or logging into the course (for online courses).
Participation refers to actively being involved in class by participating in discussions and submitting course assignments as instructed.
Technically, there is no reason for you not to use the Attendance tool to have an attendance roster and a participation roster (for face-to-face classes).
For the attendance roster, the scheme would involve statuses such as "absent" or "present."
For the participation roster, the scheme would include statuses such as "participated" or "did not participate". You can also track preparation and participation together (especially useful for flipped classes).
You have the freedom to define in-between statuses in both cases and to determine how to assign weight to each status type.
The D2L User Progress Tool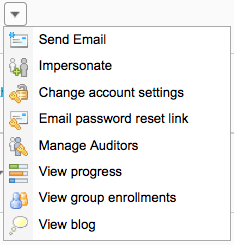 D2L allows you to track student participation from the User Progress tool. To access this tool, you need to go to your Classlist, collapse the drop-down menu next to each student's name, and then click View Progress, as shown in Figure 3.
Please note that, at this time, this student progress tool does not work correctly and should not be used for (attendance or) participation tracking until a new release becomes available that fixes this issue.
How 'bout you?
---
What are your thoughts on attendance? Please leave a comment. I'd love to hear from you!
What attendance statuses do you use? How do you grade those statuses?
What consequences are there, if any, for students being late to your class (if you teach face-to-face or have required live meetings in hybrid/online courses)?
What consequences are there, if any, for students who excuse themselves from a class? Does that mean you will count their authorized absence as an "absence absence" or do you use some sort of scale (e.g., present is 100%, excused absent is 50%, unexcused absent is 0%, late for up to 1/4 of the class time is 75%, late for 2/4 of the class time is 50%, and late for 3/4 of the class is 25%)?
How do you track attendance vs. participation?
What participation statuses do you use? How do you grade those statuses?
What attendance-related tips would you give a faculty member just joining GRU?