Blog • Curriculum Vitae • Glossary • News • Online Resources • Philosophy • Portfolio • Presentations • Publications • Research • Testimonials
Click + next to the categories below to expand them and x to collapse them.
Romania
Quotes
The following are some of my favorite quotes.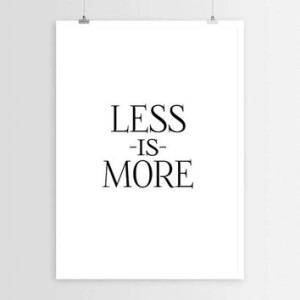 [1]
Mother Theresa
God does not command that we do great things, only little things with great love.
Lao Tzu
On Intention
If you do not change your direction, you may end up where you are heading.
Watch your thoughts; they become words. Watch your words; they become actions. Watch your actions; they become habits. Watch your habits; they become character. Watch your character; it becomes your destiny .
On Leadership
To lead people, walk behind them.
A leader is best when people barely know he exists. When his work is done, his aim fulfilled, they will say: "We did it ourselves!"
On Softness
Water is the softest thing, yet it can penetrate mountains and earth. This clearly shows the principle of softness overcoming hardness.
One cannot reflect in streaming water. Only those who know internal peace can give it to others.
Dr. Seuss
On Confidence
Be who you are and say what you feel because those who mind don't matter and those who matter don't mind.
On Dedication
Unless someone like you cares a whole awful lot, nothing is going to get better. It's not.
On Openness
I do not like green eggs and ham! I do not like them Sam-I-am. You do not like them. So you say. Try them! try them! And you may. Try them and you may I say.
There are many things you can learn about but… you'll miss the best things if you keep your eyes shut.
Dr. Wayne Dyer
On Happiness
Most people are searching for happiness outside of themselves. That's a fundamental mistake. Happiness is something that you are and it comes from the way you think. Look for the blessing in all situations.
On Judging
When you judge another, you do not define them; you define yourself. After all, how people treat you is their karma; how you react is yours.
On Kindness
When you have a choice to be right or to be kind, choose to be kind.
On Love
Love what you do and do what you love.
Love is the ability and willingness to allow those that you care for to be what they choose for themselves without any insistence that they satisfy you.
On Others' Opinion
Become independent of the good opinion of others and be free from the need for approval.
On the Peace
Peace is the result of retraining your mind to process life as it is rather than as you think it should be.
On Perspective
If you change the way you look at things, the things you look at change.
There is no stress in the world; only people thinking stressful thoughts and then acting on them.
On Relationships
See the light in others and treat them as if that is all you see.
Exercise (At Your Desk)
Seated, Lower Body Workout

For those of us who have desk jobs, here is an idea for how we can exercise our lower body while seated.
Seated, Whole Body Workout

In this 4-minute total body workout you are seated at your desk. Try doing this one or twice in your work day and see how you feel.
Whole Body Workout

Here is a 3-minute whole body workout you can do at your desk on a break.
Happiness
Happiness Cleanse
This article offers an overview of 15 things (that no longer serve you ) that you can remove from your life in order to be happier.
How To Be a No-Limit Person
An oldie but goodie, this is one of my favorite early works of Dr. Wayne Dyer, the father of motivation. In this hour-long live taping of his "No Limit Person," Dr. Dyer presents the idea that we are in charge of our own lives and that the only limits we have are the limits we believe.
Meditation
Breathing Meditation
Here is a 5-minute mindfulness breathing meditation that can help you deal with stress, anxiety, negative emotions, etc. Read more here.
Breathing Meditation
Led by Dr. Zindel Segal, this 5-minute breathing space practice can help you stay centered.
Mindfulness
Mindfulness Ideas
Dr. Elisha Goldstein shares three simple routines you can integrate into your morning. See the full article here.
Nutrition and Hydration
Hydration Facts
Dr. Josh Axe talks about how to stay hydrated and what happens if you do not.
Nutrition Basics
Nutrition coach Lisa Neilsen offers 2 minutes of advice if you are looking to upgrade your food choices.
Wisdom
Everyday Wisdom
If you have an hour-long lunch break, listen to this talk by Dr. Wayne Dyer, the father of motivation. In this 62-minute long talk, Dr. Dyer goes over the main nuggets of wisdom from his 40+ books. For a shorter lunch break, try playing a random segment of the video and see if you land on an idea that resonates with you and to which you might like to give a private audition.