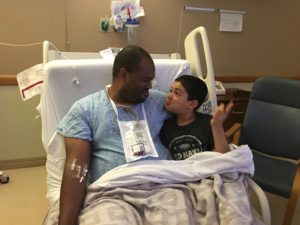 Update: we are out of the hospital by now and Martin is slowly but surely recovering from the massive heart attack. He's now at 40% heart function and going through cardiac rehab. We'll know more in early December 2016. Thank you so much for your prayers!
On Wednesday, August 31st, 2016, my husband had to go to the ER (the photo attached here is from that day) and has been hospitalized since. His cardiac function is down to 25-30%. Each day his condition is getting more and more critical. I know he is in great hands at our university hospital's CCU. Nevertheless, please pray for him to make it through this!
More details at Martin's Got Heart.
With love and gratitude,
Georgianna