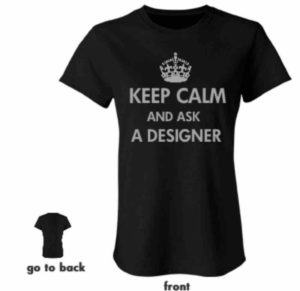 Well, t'is the end of one semester and close to the beginning of another. Here are some ways in which I can help (besides designing Tshirts like this one):
1. Troubleshoot gradebook/grading issues
In this case, please schedule a FAC-D2L 6, Post-Producting the Gradebook appointment either through the CAHS college or through DCG.
2. Help submitting final grades in D2L and Pounce
See this article for some basics.
3. Assistance in copying the contents of an old course into a new course
Please go to my D2L page and then look lower on the page under Copying, Importing, and Exporting a Course or Course Components for several minute-long videos that are very helpful.
If there is anything else I can do to help, please do not hesitate to ask. I am here for you!