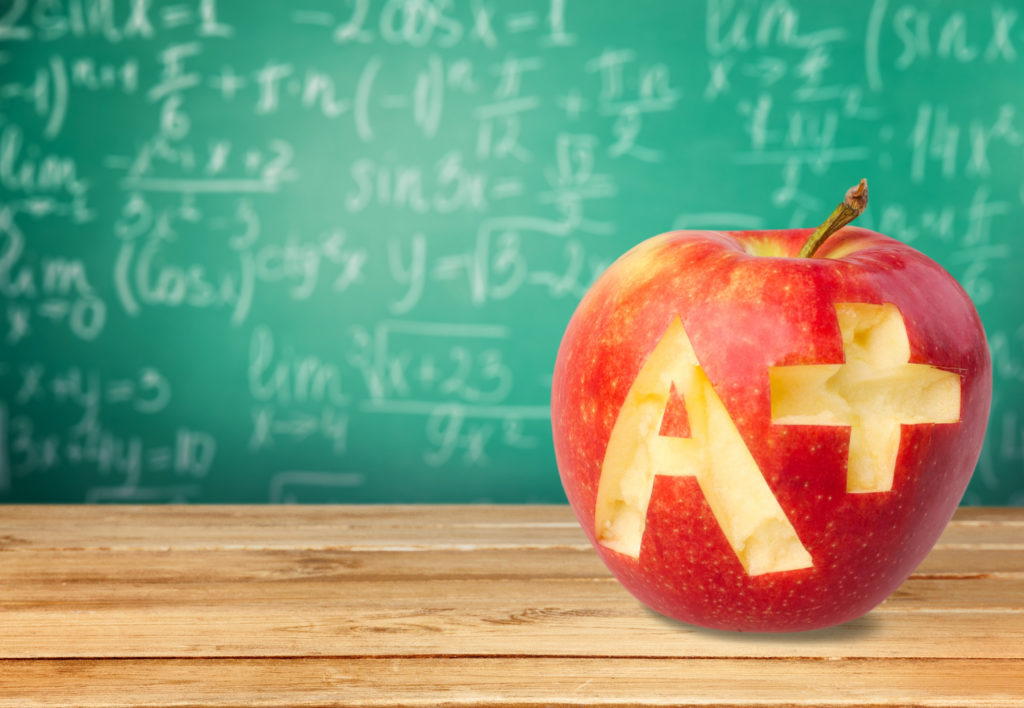 The summer semester is here. For the faculty members taking the summer off – hope you have a great vacation! For those who are teaching this summer – I am here for you with online course design and teaching training & support. Please do not hesitate to reach out to me as needed!
As a reminder, my website contains my services and scheduling system. You are also welcome to visit the self-help D2L tutorials on my website.
And now let's go over some tips for effective online teaching:
Tips for Succesful Online Teaching
In his 2004 article, Best Practices for Administrative Evaluation of Online Faculty, Dr. Thomas Tobin discussed the seven principles of effective teaching, as laid out by Charles Graham, Kursat Cagiltay, Byung-Ro Lim, Joni Craner, and Thomas M. Duffy in 2001. Here is an overview of those seven principles, with my own commentary and references to the Quality Matters rubric for online higher education.
Encourage contact between you and your students.

At the syllabus level, include your contact information, your response time (typically 24-48 hours), as well as your policy for private vs. public communication (available in my syllabus template).
At the discussion level, consider including the following:

A Questions and Answers forum through which the class can collaborate toward solving problems that arise during the course. This is a win-win because it saves you time (otherwise spent on repeat questions, the answer to which only helps the student who initiated the communication) and it benefits all the students in the class.
Provide prompt feedback on discussions, encouraging students to reflect deeper, make more connections, etc. Your feedback should be no more than 20% of the voice in the discussion.

Encourage cooperation among the students.

At the discussion level, consider including the following:

A Self Introductions forum where both and you and the students establish a social presence.
Encourage peer responses that are meaningful and follow your netiquette policy (available in my syllabus template).
Keep learning teams small (3 – 5 people), thus enabling deeper conversations. Consider having students organize their team, write a team charter, and elect a team leader to head the division of labor and progress on interim deadlines.
When evaluating the product of teamwork, take into consideration each team member's perspective of everyone's contributions to the group project.

Encourage active learning.

Have students take an active role in their learning by encouraging reflection activities. Encourage students to question what we normally take for granted and encourage them to see their practice from alternative points of view and in specific contexts (Loughran, 2016).
Without interaction, an online course would simply be a correspondence course (Laws, 2015a). Strive, therefore, to encourage opportunities for interaction that foster active learning (Quality Matters, 2017), and to have student-content, student-faculty, and student-student interaction. Get students to work individually and in teams, to practice doing and/or to produce something that incorporates multiple skills and a variety of learning from the course.
Guide students to form a community of practice and inquiry, where knowledge is built collectively and there is a strong sense of belonging to a group with a common purpose (Shea and Bidjerano, 2010). This is especially important for students that move through their program as a cohort.

Provide prompt feedback.

Provide prompt feedback on (and grades for) assignments and quizzes, so that students have the opportunity to learn and improve before the final evaluation in the course. This way, students can come to you with any questions or needs for clarification. Foster such a relationship with your students that over 75% of them will feel comfortable to initiate interactions with you (Tobin, 2004).
Graham, Cagiltay, Lim, Craner, and Duffy (2001) talk about the need to provide both information and acknowledgment feedback, where:

Emphasize time on task.

Set some guidelines for when initial discussion posts and peer responses are due, keeping in mind the fact that your students are most likely non-traditional adult learners who complete their online studies around their job and family (

Johnson, 2015; Li and Irby, 2008, p. 451

).
It is best to keep your deadlines consistent; for example, all major assignments are due by the end of Sunday, all initial discussion posts are due by Wednesday and peer responses due by midnight on Sunday.
Build a rhythm to your course that resembles an online game: start with simple, key concepts and matching practice opportunities. Gradually increase the complexity of instruction and the matching difficulty of practice. After reaching the culminating point, have some cool-down activities and some time to rest. Next, shift into another concept, starting back up from simple to complex (Dirksen, 2011).

Communicate high expectations.

Set high course expectations and provide support for students to meet these expectations.
As you design your course assignments, keep in mind the bet practice of making assignments authentic and contextualized. Give students the opportunity to apply their skills and knowledge to increasingly more difficult, real-world problems encountered in relevant contexts (Laws, 2015b).
Provide grading rubrics that clearly break down the performance on the various criteria that constitute quality work. Also consider providing exemplary work samples as a reference, pointing out what makes those examples effective (Graham, Cagiltay, Lim, Craner, and Duffy, 2001).
As assignments and interactions come to a close, lift up examples of great student work through a public announcement, congratulating the student authors on a job well done, and pointing out specifically what was insightful/successful.

Respect diverse talents and ways of learning.

Give students the opportunity to express their diverse points of view, not only to accommodate their personal learning preferences and incorporate their unique life experiences but also to benefit the rest of the students from exposure to what their peers have to offer.
Allow students to pick their own project topics (provided they are relevant to the course).
Allow students to turn in work in the format of their choice (paper, presentation, video, etc.).
Bonus Principle
Here are a few additional thoughts I'd like to share with you regarding the need for establishing your online presence (Garrison, Anderson, and Archer, 2000).
8. Establish your online presence.
Create a short welcome video talking about success strategies in the course.
Post your self-introduction as you ask for the student's self-intros.
Tell students about your online teaching philosophy.
Write/narrate course materials speaking directly to the students (e.g., you will…) rather than about them (students will…).
Post announcements each week, summarizing the highlights of the previous week and getting students interested in what is coming up next in the course.
References
Dirksen, J. (2011). Design for how people learn (Voices that matter), 1st Ed., New Riders: Berkeley, CA.
Garrison, D. R., Anderson, T., & Archer, W. (2000). Critical inquiry in a text-based environment: Computer conferencing in higher education. The Internet and Higher Education, 2(2-3), 87-105.
Graham, C., Cagiltay, K., Lim, B.-R., Craner, J., and Duffy, T.M. (Mar./Apr. 2001). Seven principles of effective teaching: A practical lens for evaluating online courses. The Technology Source. Retrieved from http://ts.mivu.org/default.asp?show=article&id=839.
Johnson, G. M. (2015). On-campus and fully-online university students: Comparing demographics, digital technology use and learning characteristics. Journal of University Teaching and Learning Practice, 12(1). Retrieved from http://ro.uow.edu.au/jutlp/vol12/iss1/4.
Laws, G. (June 20, 2015a). SACA COC. Retrieved from http://www.geolawsdesign.com/wp-content/uploads/2015/06/SACS-COC.png.
Laws, G. (June 20, 2015b). Systematic instructional design. Retrieved from http://www.geolawsdesign.com/wp-content/uploads/2015/06/Systematic-Instructional-Design.png.
Li, C. and Irby, B. (2008). An overview of online education: attractiveness, benefits, challenges, concerns, and recommendations. College student Journal, 42(2), 449-58.
Loughran, J. J. (July 2, 2016). Effective reflective practice: In search of meaning in effective practice. Journal of Teacher Education, 53(1), 33-43. Retrieved from http://journals.sagepub.com/doi/abs/10.1177/0022487102053001004.
Quality Matters (2017). Standards from the QM higher education rubric, 5th Ed. Retrieved from https://www.qualitymatters.org/qa-resources/rubric-standards/higher-ed-rubric.
Shea, P., & Bidjerano, T. (2010). Learning presence: Towards a theory of self-efficacy, self-regulation, and the development of a communities of inquiry in online and blended learning environments. Computers & Education, 55(4), 1721–1731. doi:https://doi.org/10.1016/j.compedu.2010.07.017
Tobin, T. (Summer 2004). Best practices for administrative evaluation of online faculty. Online Journal of Distance Learning Administration, 7(2). Retrieved from http://www.westga.edu/~distance/ojdla/summer72/tobin72.html.