About • Blog • Book Now • Calendar • Contact • D2L • Glossary • Lending Library • News • Portfolio • Templates • Testimonials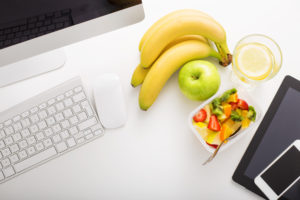 This page is dedicated to my husband (who survived a massive heart attack on September 2nd, 2016). We can all benefit from his story and use his near fatal tragedy as on opportunity to invite more health and wellness into our lives.
For more details, click + next to the categories below to expand them and x to collapse them.
24/7 Doctor
Need to see a doctor now? Try LiveHealth Online, where doctors are available 24 hours a day, 7 days a week.
Exercise (At Your Desk)
Seated, Lower Body Workout

For those of us who have desk jobs, here is an idea for how we can exercise our lower body while seated.
Seated, Whole Body Workout

In this 4-minute total body workout you are seated at your desk. Try doing this one or twice in your work day and see how you feel.
Whole Body Workout

Here is a 3-minute whole body workout you can do at your desk on a break.
Happiness
Happiness Cleanse
This article offers an overview of 15 things (that no longer serve you ) that you can remove from your life in order to be happier.
How To Be a No-Limit Person
An oldie but goodie, this is one of my favorite early works of Dr. Wayne Dyer, the father of motivation. In this hour-long live taping of his "No Limit Person," Dr. Dyer presents the idea that we are in charge of our own lives and that the only limits we have are the limits we believe.
Meditation
Breathing Meditation
Here is a 5-minute mindfulness breathing meditation that can help you deal with stress, anxiety, negative emotions, etc. Read more here.
Breathing Meditation
Led by Dr. Zindel Segal, this 5-minute breathing space practice can help you stay centered.
Mindfulness
Mindfulness Ideas
Dr. Elisha Goldstein shares three simple routines you can integrate into your morning. See the full article here.
Nutrition and Hydration
Hydration Facts
Dr. Josh Axe talks about how to stay hydrated and what happens if you do not.
Nutrition Basics
Nutrition coach Lisa Neilsen offers 2 minutes of advice if you are looking to upgrade your food choices.
Wisdom
Everyday Wisdom
If you have an hour-long lunch break, listen to this talk by Dr. Wayne Dyer, the father of motivation. In this 62-minute long talk, Dr. Dyer goes over the main nuggets of wisdom from his 40+ books. For a shorter lunch break, try playing a random segment of the video and see if you land on an idea that resonates with you and to which you might like to give a private audition.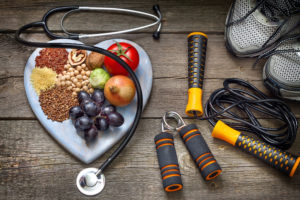 What do you do for your health and well being? If you'd like to share your thoughts, please reach out to me directly. I'd be happy to add to this page to the benefit of all the users of this website. Thank you!