Did you ever need to meet with a student while s/he was off-campus? Would you find it helpful to meet with students who are both off-campus and on-campus all at the same time? Augusta University's new WebEx platforms offer several options to fill these needs.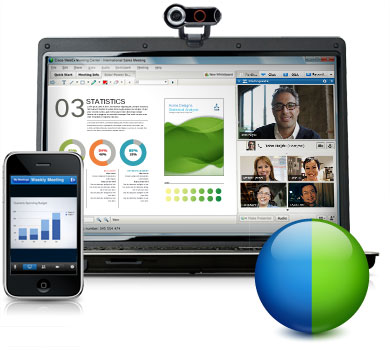 [1]
WebEx Training Center
Owned by Cisco, the WebEx suite of products is a very powerful, multifaceted tool. For the purposes of this blog post, I'll just focus on the Training Center.
Besides the ability to host live, online meetings and share your screen, the WebEx Training Center can help you make your instruction more effective through tools such as:
real-time polling
virtual breakout rooms (allow you to create more personalized training for smaller groups and turn lectures into brainstorming or practice sessions)
hands-on labs
quizzes (you can test students before, during, or after training sessions)
threaded questions and answers.
What It Looks Like
If you're already using WebEx Meetings, the familiar look and feel will make instruction that much more productive for you and your students. Here is what the interface looks like: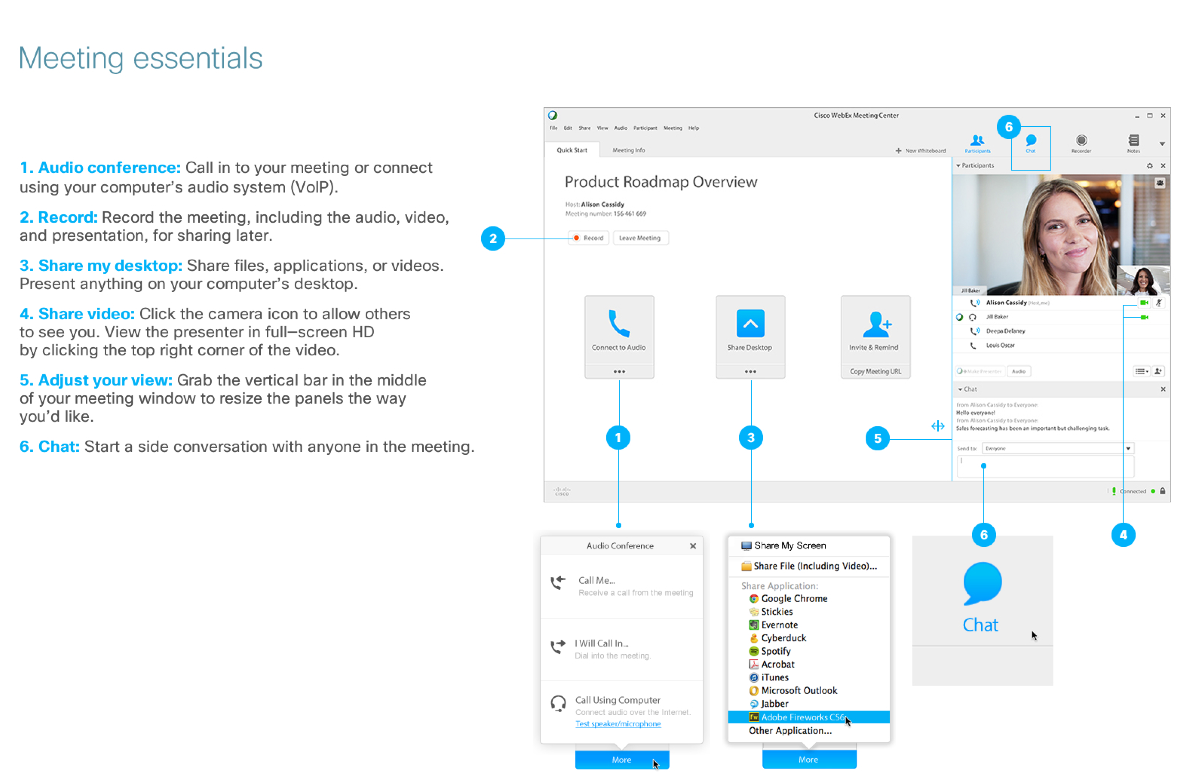 [2]
When it comes to audio, you'll typically want to use the free VoIP (essentially using your computer's microphone/speakers) rather than the paid telephone call version (which can get expensive, especially if the meeting is accidentally left open when the session concludes).
How To Videos
Cisco created a number of WebEx how-to videos. As mentioned earlier, WebEx is a very powerful solution, with multiple components. Most (but not all) have been enabled at Augusta University.
Mobile App
In some cases, you may wish to hold a meeting from a mobile device. WebEx is providing a free app for iPhone & iPad, Android, Blackberry 10, and Windows Phone 8. Scroll to the bottom of this page and select the device type for which you wish to install the app.
Need Assistance?
If you are unable to log in with your GRU username and password, please call our 706-721-4000 service desk.
For assistance using WebEx, contact your embedded instructional systems analyst.
For Cisco's support, you can reach out to WebEx University or Help Central.