This tutorial walks you through the process of adding faculty members to the course you direct.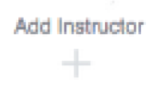 Fig. 1: Silent Video Demonstration (MOV, 25″)
How to Add a Faculty Member to Your Course
Before you begin, go to your email and copy the JagID of the faculty member you wish to add. Also known as username, this ID is the first part of that person's Augusta University email. For example, my email is glaws@gru.edu, so my JagID is "glaws".
Click .
Select "Add existing users".
In the Search for box, paste the JagID you copied earlier.
Run the search by pushing the magnifying glass symbol or by pressing Return on your keyboard.

Note: If the D2L user was not found, it means that the s/he is not yet listed as a faculty member in Banner; please contact your Banner administrator.

Check the box to the left of the person's name.
Select the role of Instructor (this is D2L's terminology for faculty).
Select the course section (in the case of crosslisted or shared courses, any section works just as well).

Note: You have the option to email the faculty member at this stage by simply checking a box. Whether you use this option or first complete the enrollment and then send out an email (from D2L's Classlist or from Outlook), be sure to let your colleague know that you've enrolled him/her in this particular course.

Complete the enrollment by clicking button at the bottom left of the screen.
Click Done.
Feel free to contact me if you have any questions.