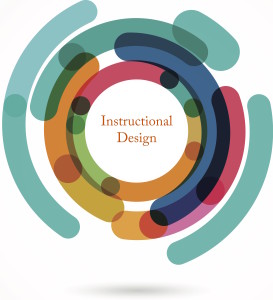 The question I still hear on a regular basis: "What is instructional design?"
The answer, as one of my colleagues and great teachers likes to say, is always "it depends". In this post, I will try to demystify instructional design (also known as systematic instructional design).
What is instructional design?
The shortest explanation I've ever given to this question is that instructional design is everything that happens before:
a faculty member walks into class on day 1 (for face-to-face courses)
the course become available to learners on day 1 (for online courses).
The longer explanation is that instructional design is a systematic, multi-step process that ensures the production of effective, efficient, and engaging learning experiences that meet or exceed nationally recognizing quality standards. Design is therefore:
knowing who the students are and what they need to gain from this learning experience/class that they don't already know/have the ability to do
coming up with student learning outcomes that bridge that knowledge/performance gap
sequencing those outcomes throughout the duration of the course in the most logical manner, taking into account the student's personal, academic, and professional contexts
creating a course developmental blueprint that lays out a clear, module-by-module plan for when and how those outcomes are to be met through aligned instruction, supporting media/technology, individual and team practice, feedback, and production/assessment
developing all course components (class orientation, instruction, learning activities, and assessment) in a manner consistent with the course dev plan as well as accessibility, adult education, copyright, cost effectiveness, pedagogy, and usability best practices
taking all course components through a quality assurance (QA) process
postproducing all QA-cleared course components in the learning management system
revisiting the course at the end of the semester, to continue to optimize the learning experience so that learners more effectively meet the learning outcomes and are able to successfully transfer the new knowledge/skills into their active academic/professional "toolkit".
Visual Representations
To illustrate this process, I've created a visual, as follows:
Here is how Arizona State University describes their instructional designers:
For more such visuals, please visit elearninginfographics.com, #instructional design.
Instructional-Design Narratives
Much has been written about instructional design; here are a few fresh and representative articles:
Video Representations
Again, there are quite a few videos about instructional design. Here are some examples:
What are your thoughts on instructional design?
Now you know my views on design; what are yours? To get the conversation started:
How has instructional design impacted you, your teaching with D2L, and your students' learning?
What else would you like to know about instructional design?
If you have not yet used my services, please continue to explore this site and consider scheduling an initial meeting for us to go over how design might benefit you.
As always, thank you for engaging in collegial dialog to benefit our learning community here at Augusta University!